My new journey as a widow as I turn to God with Faith and Hope. The ups the downs and everything in between.
Wednesday, October 31, 2012
Friday, October 19, 2012
We've lived in this place since July of 1999 and just this last weekend did we actually get out and discover this amazingly gorgeous place. (Actually a few of our kids have gone on field trips up here, but Chris and I have never been up here) I'll tell you... it will be a place that gets visited quite a bit from now on! So, so pretty in Autumn up here. The kids were excited and brought bags for collecting leaves, and we came home with a lot! Once we were home a few of them attempted to make some paper plate wreaths with the leaves. Which turned out really cute. They also found rocks that they really liked and so we came home with a few of those too. We got lucky that while we went up there the rain had stopped, because it was a rainy weekend. So we might not have been able to do our family pictures this weekend, but we did get some fun pictures up in Rock Canyon. It's just East of the Provo LDS Temple in Provo, Utah. I'm not into rock climbing but there are fantastic places to do that up there too. So many people were there. So here are some fun memories... some pictures by me, and some by Kaylee.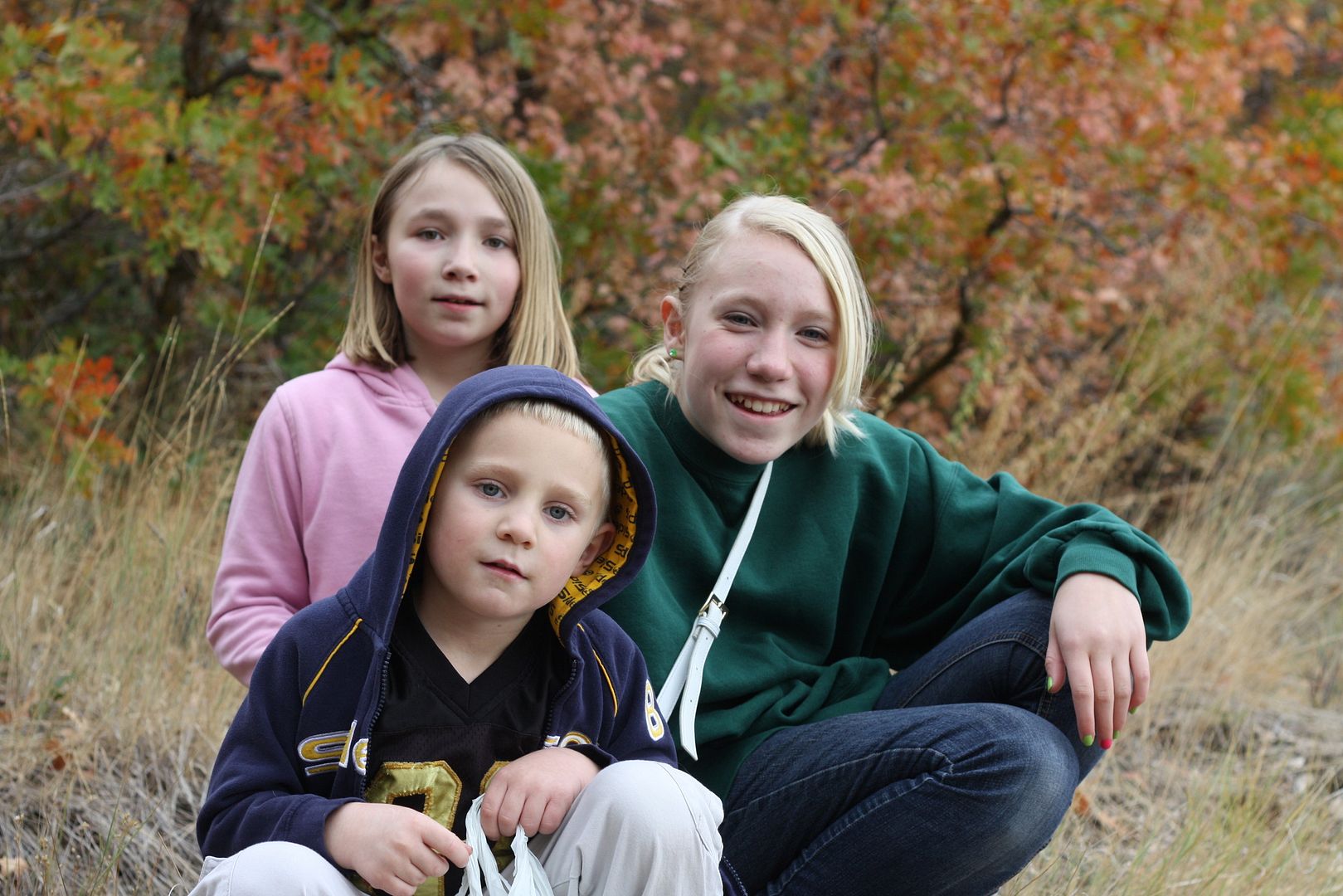 I love this picture below!! So many fun colors to see, its just so gorgeous and heavenly!